Royal Star Hawaii is committed to providing excellence with every experience we offer. Every single one of our team members will go the extra mile to provide a memorable tour, cruise, or show. That's why it's important to take time to review what our customers say about us. Take a peek at our Royal Star Hawaii Reviews:
"The whole trip was well worth it and I'd recommend it to anyone..."
– Jorge Rivera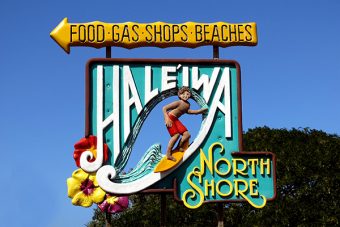 "Took the Grand Circle Island Tour today with Marlon. We had a great time seeing the island of O'ahu. Marlon was very friendly, courteous, accommodating, and knowledgeable about everything on the tour. He shared personal experiences from growing up on the island which made the whole trip seem that much more personal. Marlon also gave plenty of recommendations for places for us to eat lunch during the tour and also places to see and visit if we're able to do so on our stay here. The scenery is gorgeous and you're able to see everything you want since he's concentrating on the road for you! The whole trip was well worth it and I'd recommend it to anyone who wants a guided style tour of some of the more notable/famous places on the island."
– Jorge Rivera via Google
"Kalani was an absolute professional, highly entertaining, informative, and timely throughout the tour. Very knowledgeable about history and shared personal experiences from around the island, and answered questions in-depth. Really made the 9 hour tour feel like 5 hours, except for all the places we saw and the history we learned. Highly recommend this tour, great value, lots of sites seen for the money. Also the bus was clean, comfortable, and safe. 5 stars all around."
– Nicole Isom via Google
"Lola was our driver! She was amazing and very detailed with her information also very funny and entertaining! Made the tour worthwhile and she is also very kind!!! Driver of the year!"
– Christopher Guzman via Google
"Kalani was an exceptional tour driver! He was animated, expressive, informative and such a fun energy to have with us for the day. He made sure to highlight all the important points, telling fun history facts of Hawaii among the beautiful stops we made. I highly recommend this touring service especially with Kalani as your driver!"
– Emily Adkins via Google
"My husband and I did a Circle Island Tour with Lola. Lola was absolute gold. She made the trip so enjoyable by her extensive and impressive knowledge of the Hawaiian history. She was also very funny and so personable. Her love for nature and the animals was so evident which I loved. Thank you for a great day Lola. Mahalo and a hui hou
"
– Sherin Kilcourse via Google
"The Grand Circle Tour with Marlon was great! All the stops were great! It was a great way to see what the whole island has to offer in one day. I would advise you to do this at the beginning of your trip so you can see places you'd like to visit or spend longer at in the coming days after the tour. The Dole 🍍 plantation was amazing one of the best stops overall great experience 👍🏻"
– Shelby Moore via Google
"Royal Star and Marlon took us on our tour to the Memorial for the USS Arizona and USS Missouri. He was both entertaining and knowledgeable. We highly recommend going through them as everything was organized and allowed us to just be present!"
– Beth Gibson via Google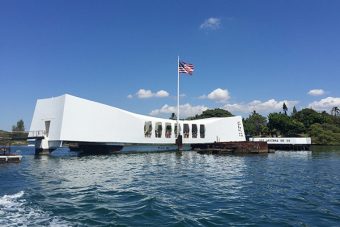 "Excellent 1/2 day tour for those with a little time but want to see Pearl Harbor. Kalani was an excellent driver and tour guide. He gave some very interesting facts about the island."
– Laura Johnson via Google
Sign up to receive special offers!
By submitting this form, you are consenting to receive marketing emails from: Royal Star Hawaii, 2277 Kamehameha Highway, Honolulu, HI, 96819-2309, US, https://www.royalstarhawaii.com. You can revoke your consent to receive emails at any time by using the SafeUnsubscribe® link, found at the bottom of every email. Emails are serviced by Constant Contact.